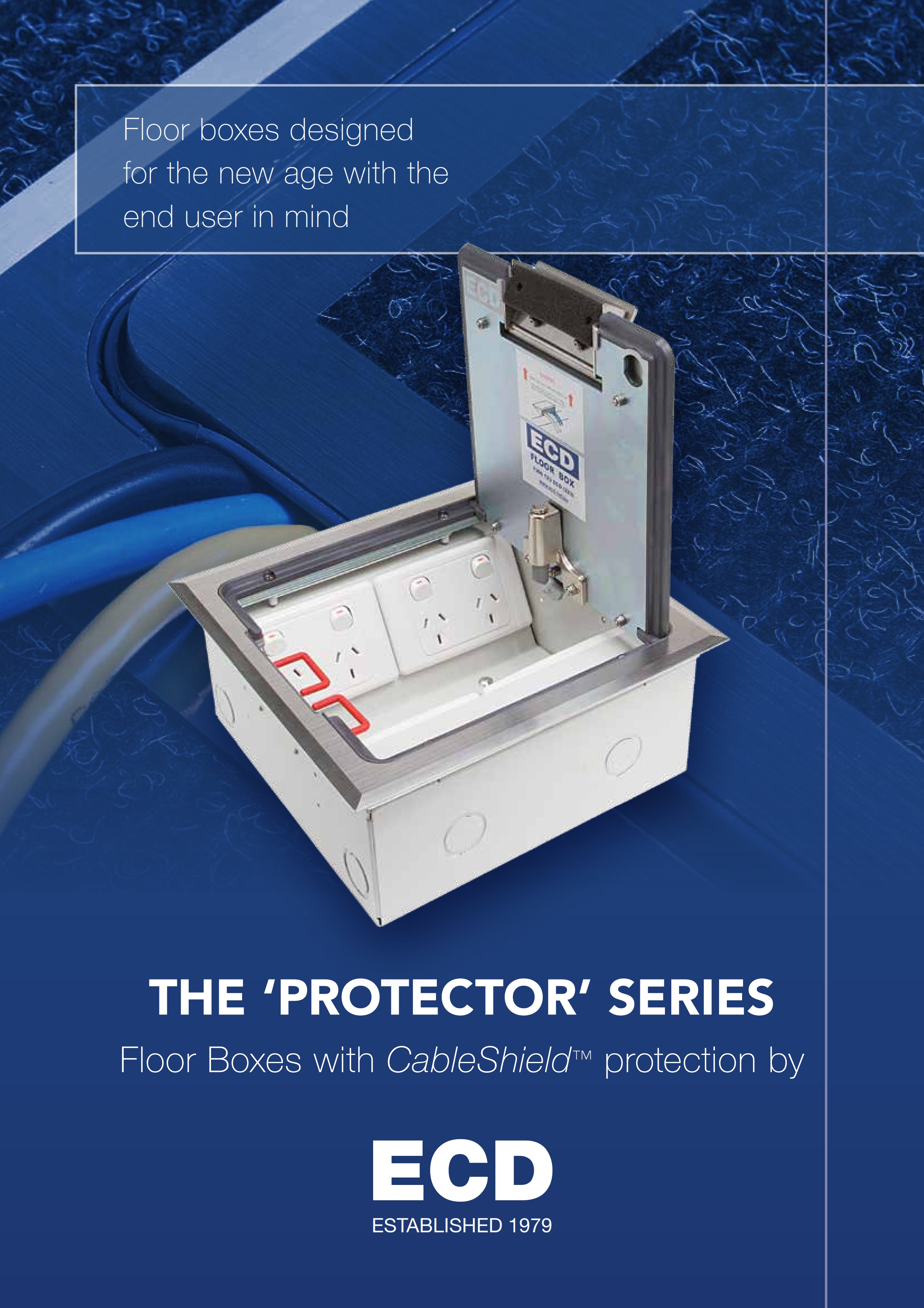 Introducing a new age of safety and flexibility in floor boxes – THE PROTECTOR SERIES with the CableShield™ Protection System. Building on a strong history of the most flexible and simple floor outlet boxes, we introduce the latest evolutionary design in floor box safety, the PROTECTOR Series. When safety matters, always specify and use the PROTECTOR Series.
https://www.ecd.net.au/wp-content/uploads/Protector-Series-1.jpg
3508
2479
Peter Allanson
https://www.ecd.net.au/wp-content/uploads/2019/05/logo_03-ne2.png
Peter Allanson
2022-03-15 09:42:08
2022-03-15 09:57:08
Protector Series with Cableshield™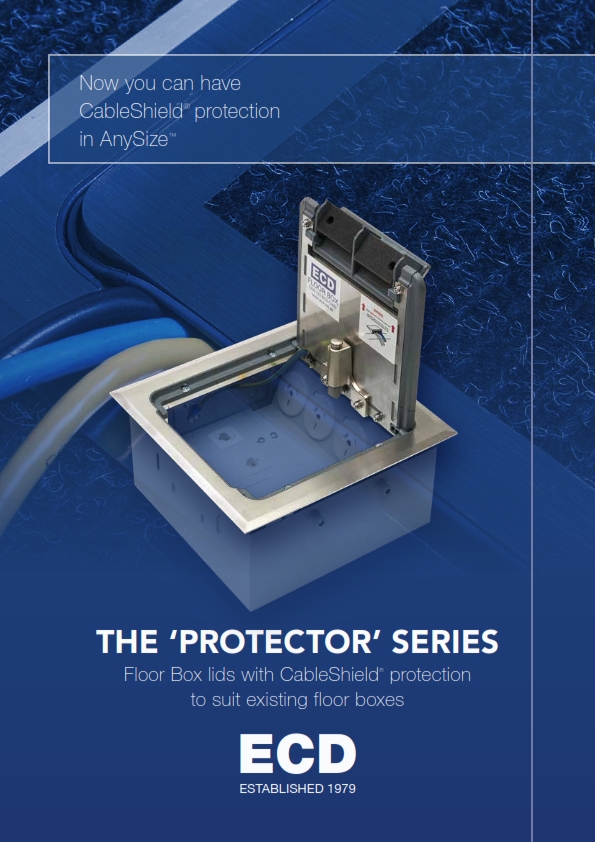 Building on the established PROTECTOR Series range ECD now introduces the PROTECTOR Series in AnySize™. Issues associated with older installations of outdated or inferior floor boxes can include; broken or missing lid parts and cutting of cables from unprotected metal edges. Both of which can lead to serious OH&S incidents. While replacements may be available in some instances, they will not necessarily solve the problem, and obsolete models may require a costly replacement with a completely new floor box altogether. ECD's new PROTECTOR Series in AnySize™ offers the solution with a safe and easily retrofittable lid for any existing floor box, in AnySize™.
https://www.ecd.net.au/wp-content/uploads/Protector-Series-AnySize_001-1.jpg
842
595
Peter Allanson
https://www.ecd.net.au/wp-content/uploads/2019/05/logo_03-ne2.png
Peter Allanson
2020-04-01 15:25:57
2020-05-05 09:22:32
Protector Series Anysize™